House For Sale
433 S. Main St
Grenada, MS 38901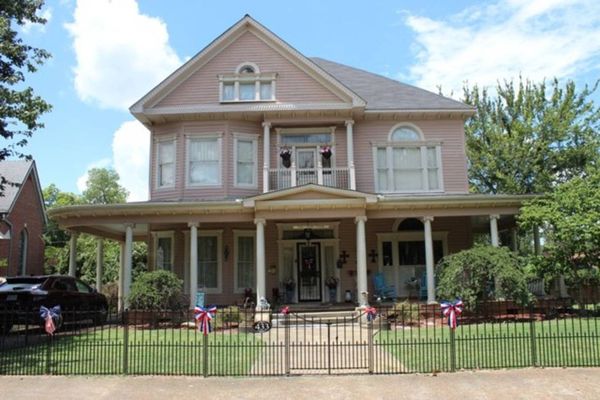 House was built around 1900 by J.O. Wilson. The outside has not been altered since the time of it's construction. In 1973 the house was purchased from the Baker family by T. Gerald Bowen. Mr. Bowen had the home restored on the inside and on the outside. In the mid 70s the kitchen was featured in Better Homes and Gardens. There are 7 intricately carved wooden mantels and a handsome staircase. 15 original lonic columns. 3 sets of Palladian windows and 7 chandeliers, 4 of which are crystal. With over 14 rooms and around 4600 sq.ft, this home is full of opportunities.
4 bedrooms, 3 1/2 bathrooms, a family room, two parlors, formal dining room, kitchen, laundry room, and more.
Oversized 2 car garage with an attached shop.